Started in 2005 by Kooks Ahluwalia, an NRI businessman (US Citizen). King Investment Group... India/USA, is into Total Management Solutions , Assets Management, Hospitality & Finance/Productions of Bollywood / Hollywood Films.
We are Consultant to many large corporations in India and USA
Films & Events : We have Produced/Financed many Bollywood/Hollywood Movies & few TV serials in India.(Kooks Films). Our movie Stuntman with Jackie Shroff won many awards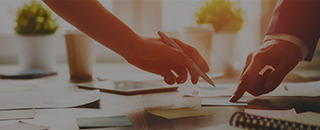 About Our Company
King Investment Group Started in 2005 by Kooks Ahluwalia, an NRI businessman (US Citizen), based in NewYork / Delhi.We are a leading Management Consultancy Company of International repute with active global business interest including India and USA . Development of Real Estate at Amritsar & Mohali (Punjab) India. Finance/Productions of Films n TV Serials is an are of interest. .
We have a team of result oriented professional associates from India & USA. We have offices spread accross India and USA.
We have affiliations with many top Companies and various specialized teams to deliver Guaranteed successful results. We have the credit to have successfully executed projects affiliated / recognized by our clients.
home
Previous
Next
Services
Concept, Project details and Reports
Marketing & Franchise Tie-up for Domestic & Export
Film Production
Serial Production
Real Estate
Technology Transfer etc.
Licensing, Site Selection & Soil Testing
Selection & Supply of Machinery and Equipment
Hiring of suitable Manpower
Project Financing
PRO with Govt. Dept, Banks & Financial Institutions
Brand Equity
home
Previous
Next
Interests
We were Executive Producer & Distributor for an English movie "A Pocket Full of Dreams" Shot in U.S.A. We have produced / financed / distributed more than 20 movies in India and USA.

We were Executive Producer for Documentary on Mrs. Indira Gandhi made in U.S.A. titled "Facing the Challenge" in 1982
Have organized many star shows and events in India and USA including a Boat Trip on World's largest "Red Ship" with 25 Bollywood Stars and Artists from Florida to Bahamas (1994)

Artwork : We are Consultants for Artist Management of Mr Sudhir Deshpande, a Blue Chip World reknown Sculpturer and Abstract Artist.
Fashion : We are Marketing Consultants to World's Second most expensive Men's Shirt fashion line (Connoisseur) launched in New York ( USA )

Entertainment : We are Consultants to first of it's kind Total Entertainment Dare Club in India (www.mydareclub.com) .
Golf Course : We are Consultants to the state of the Art Luxury resort being developed outside Chandigarh for Kumar Group which shall have a Luxury Hotel, Mini Golf Course, Flats and Villas, Club House, Health Club and Spa Facilities.
home
Previous
Next
Projects
Distilleries : We are engaged in setting up mid sized distilleries project in Punjab for which we have already procured requsite license. (Star Distilleries) (www.stardistilleries.com)

Brewery : We are Consultants for a small 20 years old Brewery in Rajasthan.
Private Airport : We are also Consultants for India 's first private Airport being setup in Rajasthan..(Ghai Aviations Pvt. Ltd)

Aircarft Leasing : We are Consultants for an Airline and 2 Charter Companies in India
Housing Projects : We are Financial Consultants for a Mega Housing project in Punjab where Tata housing is an Equity Partner

Finance : We are Consultants for recently started Non Banking Finance Company in India for Loan against Jewellery Business.
Web Intelligence : We are consultants to Redman for Intelligence & Investigative Services for Web Business. (www.redman.in)

Education : We are Chief Consultant to the National School of Leadership, India's first Leadership School offering higher education in Leadership (www.nsl.ac.in)
home
Previous
Next
Kooks Alhuwalia is an American businessman with interests in Assets Management , Real Estate , Film Production and distribution & Hospitality. Kooks serves as the President of King Investment Group & American Heartcare Limited. Kooks is a NRI Businessman, with specialization in International Business. He introduced Computer Floppy Diskette & Computer UPS Technology for the first time in India. Only Indian in the world to have secured and successfully executed US Army projects in Kuwait after Gulf War. He is on the Board of Directors in New York (USA) for companies doing business in Computer Hardware, Software, Internet & E-Commerce and Mortgage Bank.
Acheivements
Introduced home appliance brands Whirlpool , White-Westinghouse, Philco , Zanussi in Iran and Middle East
Introduced and Manufacture Floppy Diskette in INdia for the First Time Under OMNI brand
Manufactured UPS in India for the First Time under brand Computer Power
First Indian to Owned Mortgage Bank in USA in the name of American Century Mortgage Bank
Introduced Telly medicine in India under American Heartcare Limited.
Financed First Mall in Punjab - Star Mall
home
Previous
Next